The Ostia Forum Project will again conduct excavations in the room TFR_2. That is located just on the other side of northeastern portico and just south of the three rooms, MFR.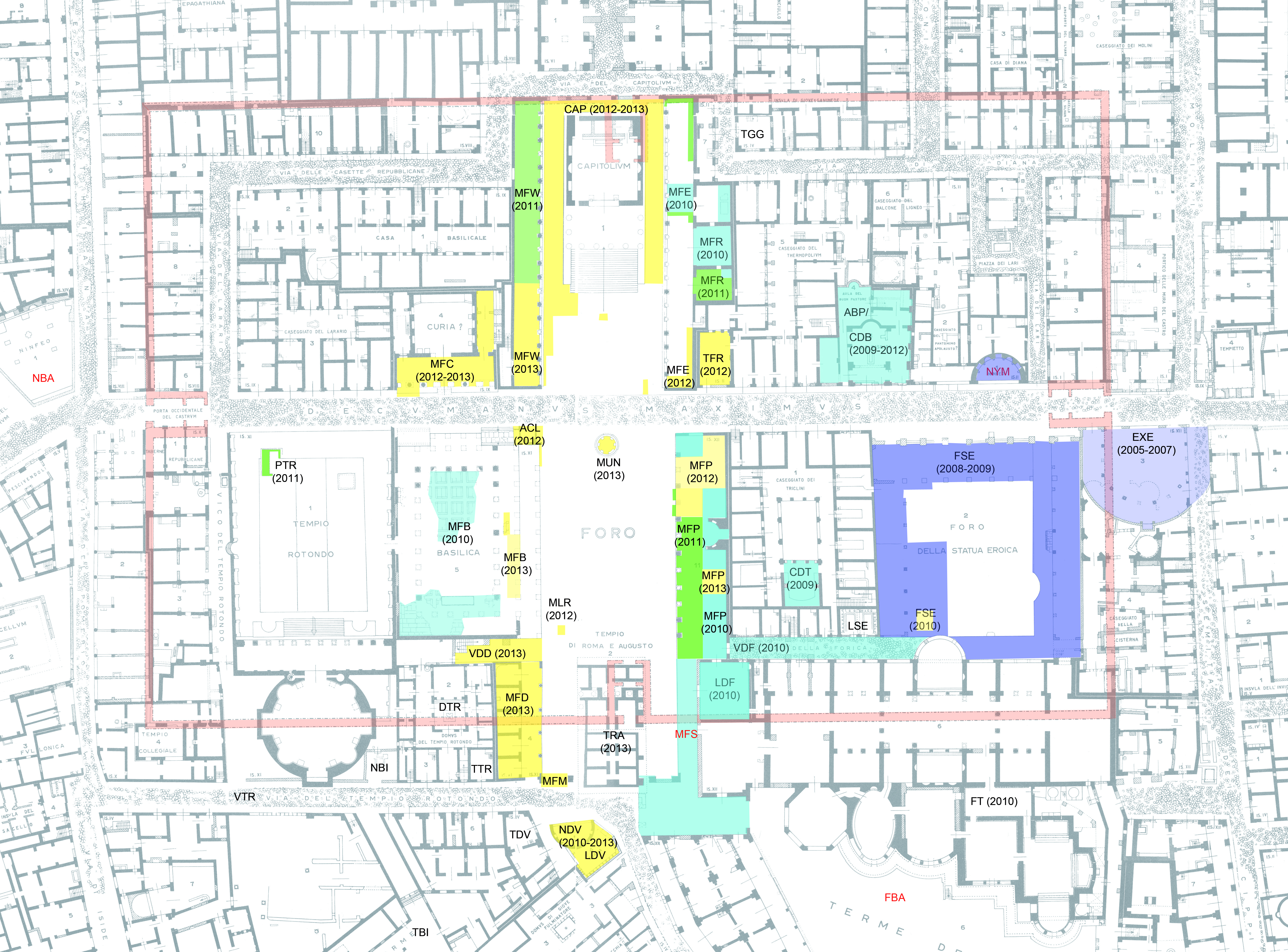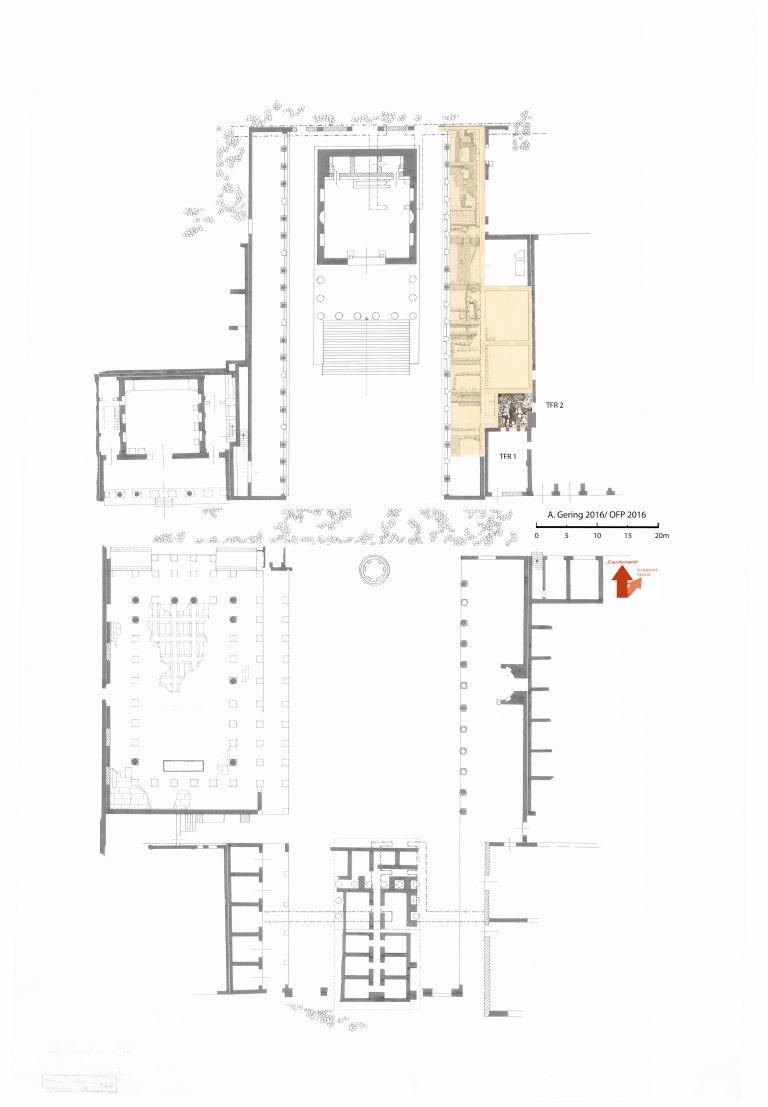 The purpose of this year is to continue the excavations, which we conducted in 2016 and 2017. You can read about these excavations here. The first year, 2016, we analysed a late antique marble pile, and after the removal of the marble pieces, we found an interesting pottery layer. The analysis of the marble pile was part of a larger sub-project, where we analysed all the marble piles in and around the Forum – both late antique as well as modern. You can read a little bit about this sub-project here and how this helps interpret the larger structures in the Forum. In 2017, we excavated in the attempt to construct the chronology of the room, TFR_2 and to see if there would be earlier structures. That was the case, and this will be the topic of this year, 2019.
We will be excavating from Friday the 16th of August until Friday the 27th of September. We will not be on site in the weekends, except the first Saturday, the 17th of August. We are always open to answer any questions you might have regarding our excavations and Ostia in general, so feel free to ask. Also on site, in case any of you will be in Ostia in that period.