Point-clouds created by laserscanners or photography can be used for measuring and drawing profiles if they are converted into measuring- and drawing-programs.
The first pictures show the point-clouds created by laserscanners.
Point-clouds based on photography can have the same resolution if a sufficient number of photos is used.
Scanning-software normally provides their own measuring-tools as for example the Leica TruView.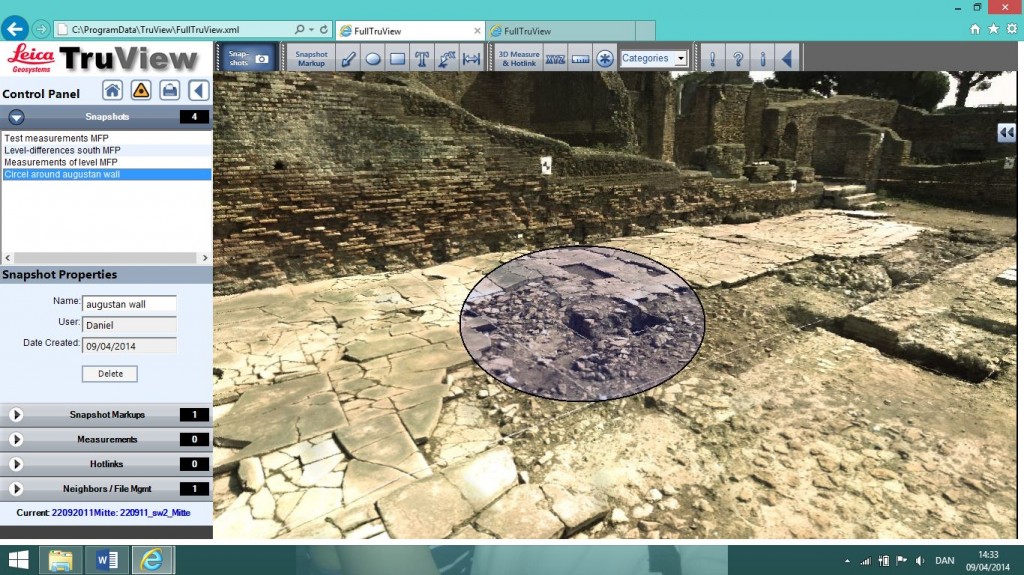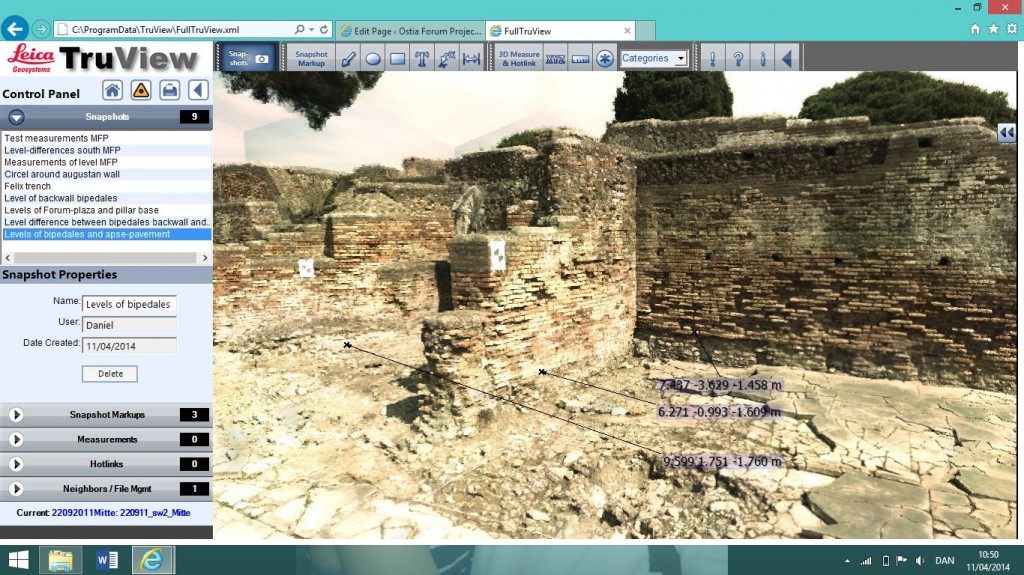 For professional purposes, as for example drawing plans, point-clouds can be exported as DXF-files. Thus, they can be used in AutoCad.