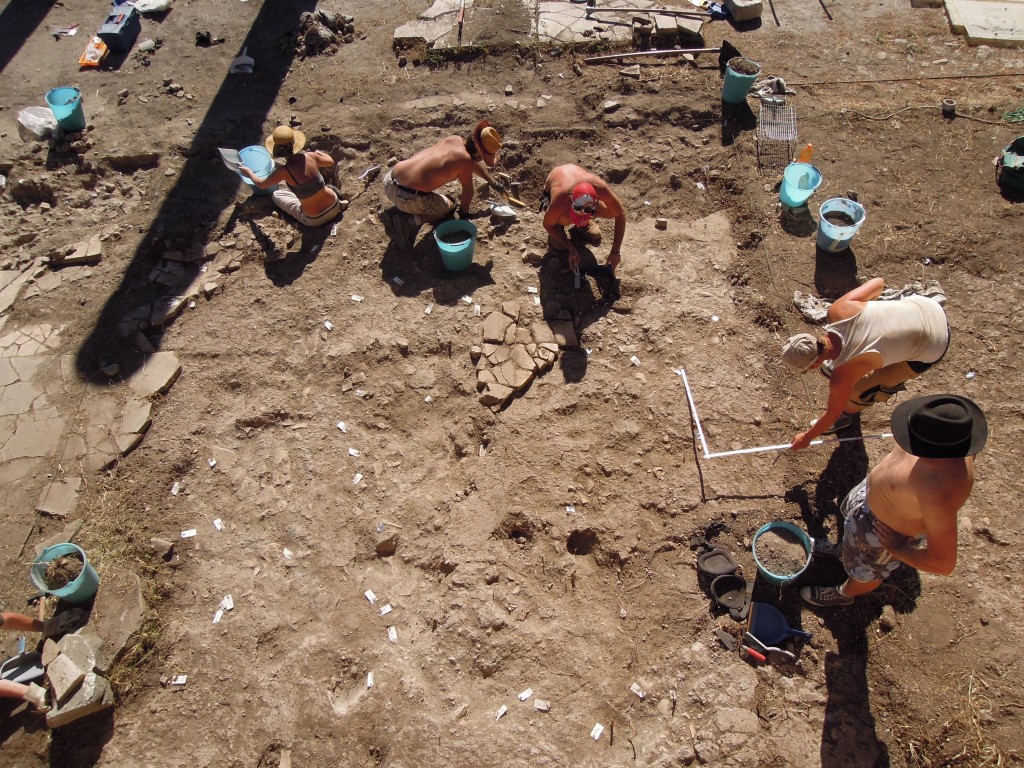 This section provides an overview of team-members. The main aim of this section is, however, to provide chapters of the different campaigns, thus inviting the reader into our thoughts and experiences during the weeks of excavation. Furthermore, we have created three theme-texts in the attempt to explain the significance of small finds, inscriptions and large finds.
About the relevance: Some examples
Results of fieldwork 2010-2013
2014 Campaign: From a late marble pile to Augustan temple pediments
2015 Campaign: A view back & plans for the future!
2016 Campaign: From a late- and post-antique lime-kiln deposit to a Republican temple-kitchen
2017-2020 Campaigns: New sanctuary, marble decor and Forum development
2021-2022 Campaigns: Deposit work, drawing and measuring and different deities
Small finds and their significance