Our OFP office is situated inside the library of the Winckelmann-Institut (Institut für Archäologie, Lehrbereich Klassische Archäologie, room 2083), located in the main building of Humboldt-University, Unter den Linden 6
Since the foundation of the Ostiagraduiertenkolleg in February 2020, we have also been provided with work spaces on the top floor above the library. Here we have seats for research, which are being used by the ph.d. candidates in the Ostiagraduiertenkolleg.
Due to the position of the main office – room 2083 inside the library – we quite often utilise the facilities for meeting both regarding the Ostia Forum Project, but also within the Ostiagraduiertenkolleg.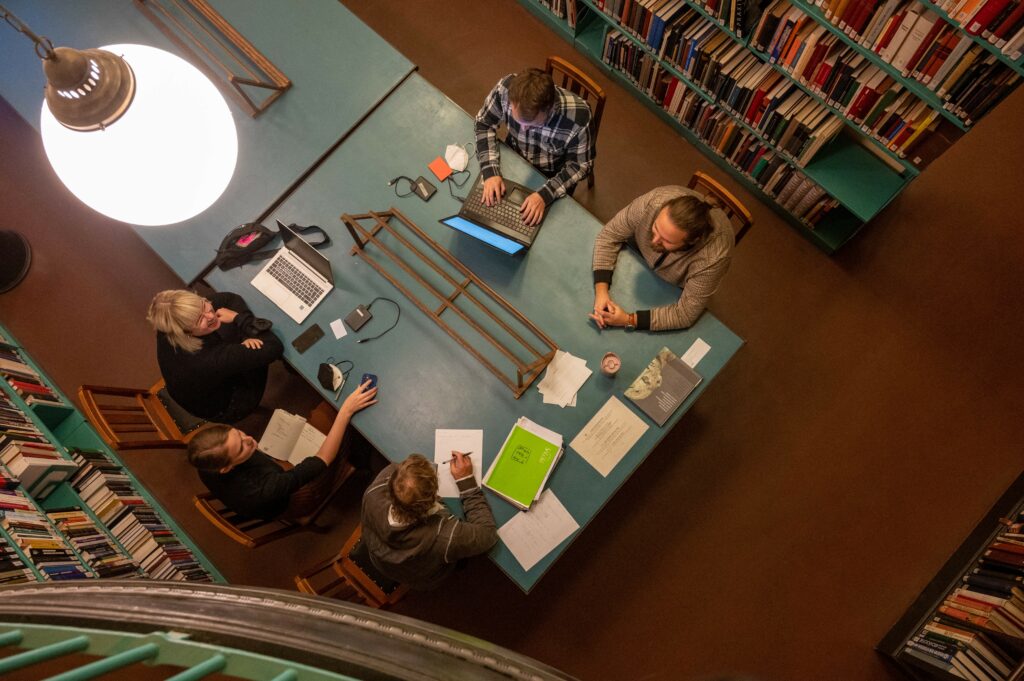 Photo credit: Antonia Weisse